May 2014

- BARC in ERCOFTAC Wiki

Posted on by BARC organizing committee

BARC enters as Silver content among the Underlying Flow Regimes (UFR_2-15) in the ERCOFTAC Knowledge Base Wiki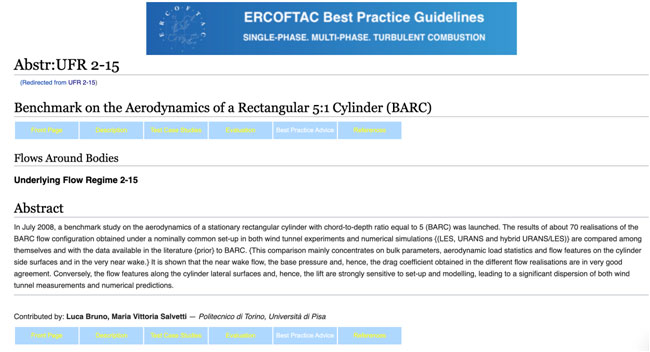 A great recognition from the widest and most renewed European research community in turbulence and combustion.
A great contribution by ERCOFTAC to boost BARC dissemination.
A special thanks to Wolfgang Rodi, ETCOFTAC delegate in the BARC Scientific committee, who made this possible.
---