BARC data in this section complements
the information provided by each researcher(s) in the paper(s) published in the wake of BARC
MAKE YOUR OWN COMPARISON (BARC-MYOC App)
BARC-MYOC App is a Matlab® -based app conceived to
quickly access BARC data

interactively postprocess them

Export them in matlab .fig and .eps formats

compare new results with them
… enjoy in using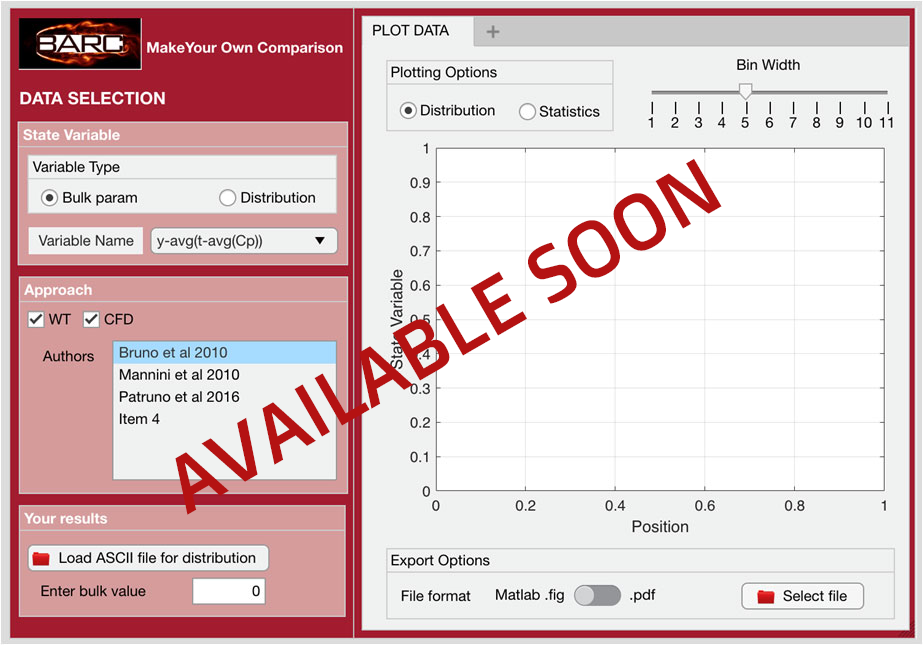 BARC-MYOC App has been conceived and developed by the BARC Organizing Committee, thanks to the collaboration of the researchers who obtained the BARC data, and to the support to the BARC dissemination activities offered in 2014 by the Executive Board of the International Association for Wind Engineering, headed at the time by Y. Tamura.
HOW TO CONTRIBUTE TO BARC DATA
Have you carried out a study in the wake of BARC?

Have you fulfilled required requests?

Have you already presented your results to the scientific community through a peer-review process?

Are you interested in including your results among the BARC data to boost their dissemination?
If yes to all, contact by email the organizing committee.
We will consider your application and we will come back to you in short.