July 2011

- BARC at ICWE13 – Amsterdam

Posted on by BARC organizing committee

BARC Thematic Session at 13th International Conference on Wind Engineering, in the wake of the ones at EACWE5, and CWE2010. The session hosts 9 papers.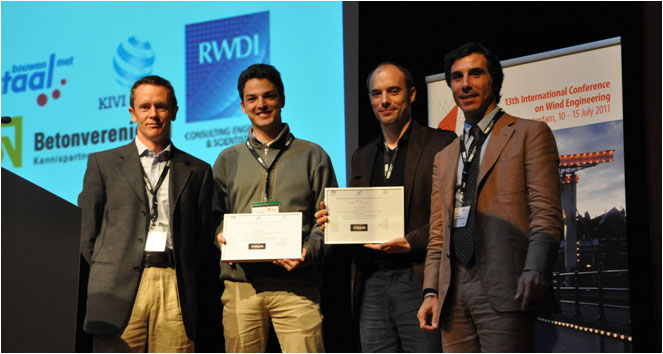 BARC Young Authors Award remitted to:
André F. P. Ribeiro for his study "Unsteady RANS modelling of flow past a rectangular 5:1 cylinder: investigation of edge sharpness effects";
Okke Bronkhorst for his study "Unsteady pressure measurements on a 5:1 rectangular cylinder".
---