Don't miss the first Solari Lecture
Posted on by Vincenzo Picozzi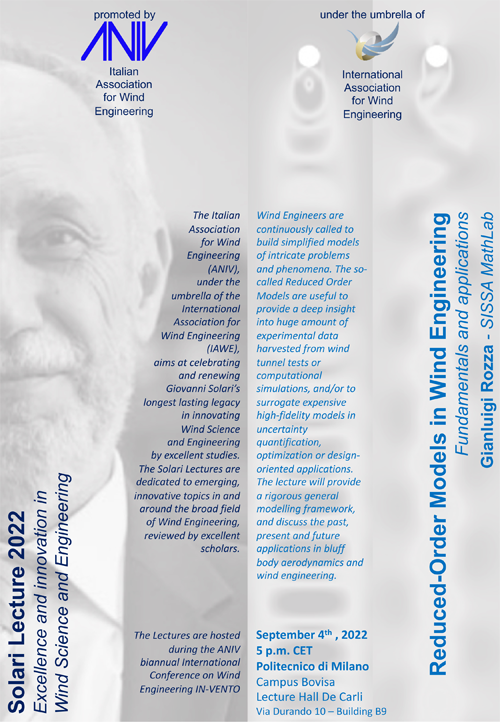 The Italian Association for Wind Engineering, under the umbrella of the International Association for Wind Engineering, aims at celebrating and renewing the longest lasting legacy of Giovanni Solari in innovating Wind Science and Engineering by excellent studies. The Solari Lectures are dedicated to emerging, innovative topics in and around the broad field of Wind Engineering, reviewed by excellent scholars.
The first Solari Lecture will be given by Gianluigi Rozza , Full Professor in Numerical Analysis and Scientific Computing at SISSA MathLab, titled "Reduced-Order Models in Wind Engineering: fundamentals and applications". The lecture will open as pre-event the ANIV biannual International Conference on Wind Engineering IN-VENTO 2022. The lecture, free participation and free, will take place at Politecnico di Milano September 4th, 2022, 5 p.m. CET
More information here.
---