On-line workshop on "Advanced Modeling of Stochastic Wind Effects and Vibrations"
Posted on by Vincenzo Picozzi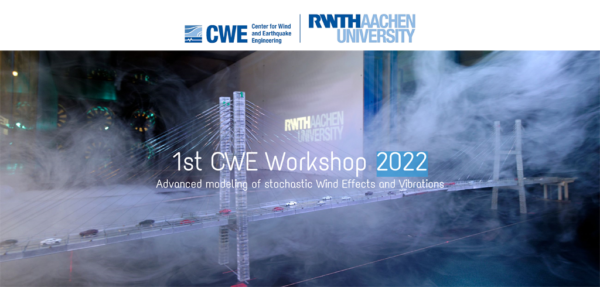 The on-line workshop on "Advanced Modeling of Stochastic Wind Effects and Vibrations", organized by RWTH Aachen University, will take place on October 26th, 2022 (starting at 9:45 a.m., German local time, UTC+2:00). Participation to the webinar is open to all people interested in the topic and is free of charge.
A keynote lecture will be given by Prof. Ahsan Kareem (pre-recorded, due to the time-shift) to introduce the variety and complexity of the topic.
Registration is possible here, where more information and the detailed program of the workshop can also be found.
---