ANIV-G meeting 2022
Participate at the ANIV-G meeting organized before the opening of the IN-VENTO 2022 Conference!
Posted on by Vincenzo Picozzi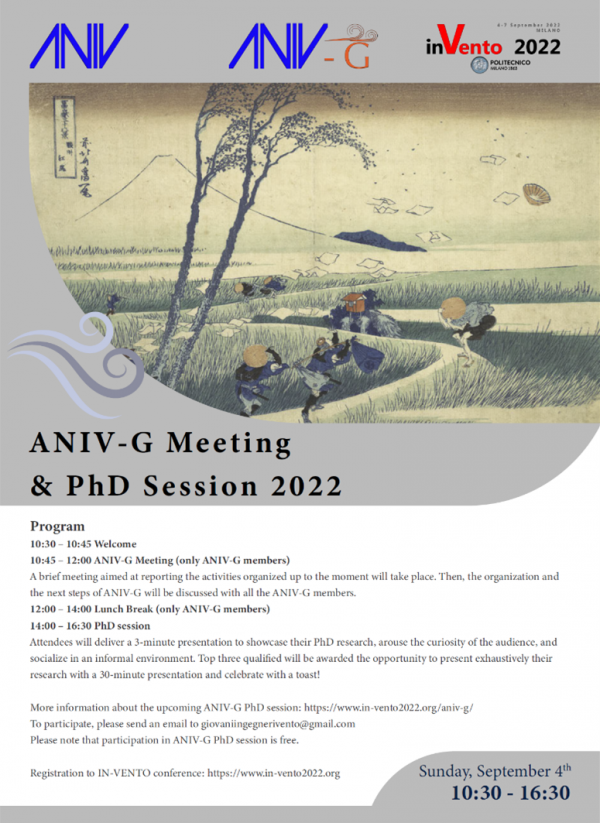 The ANIV-G meeting organized by the Young Researchers Group of the Italian Association for Wind Engineering (ANIV-G) will take place in Milan (Italy) on 4 September 2022, in occasion of the opening of the IN-VENTO 2022 conference (September 4-7, 2022).
The ANIV-G meeting is intended to bring together young researchers in Wind Engineering in order to socialize in an informal environment, promote transfer of knowledge and collaboration opportunities, and discuss together the next steps within ANIV-G.
More information about the upcoming ANIV-G PhD session here.
To participate, please send an email to giovaniingegnerivento@gmail.com. Please note that participation in ANIV-G PhD session is free and requires adhesion to ANIV-G.
Registration to IN-VENTO conference: https://www.in-vento2022.org.
---